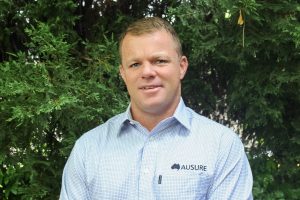 Ausure Scone's Aaron Watts has been named as a finalist for Best Regional Broker NSW for the 2017 Better Business Awards. The winner of the award will be announced at a ceremony in Sydney on 23rd February 2017.
With over 20 years' experience in the finance industry, Aaron Watts has helped hundreds of residents in the Scone area to find the best mortgage or financial solution for their individual needs.
"I'm really proud to have been named a finalist," said Aaron. "I really enjoy working with all of my clients here at Ausure Scone and this has played a huge part in the success I've seen. "I get great satisfaction finding the best solution for my clients so they not only save money but also make their lives a lot simpler by helping with their banking requirements."
Now in its fourth year, the Better Business Awards is the mortgage and finance industry's leading program for state-based performance – focused on mortgage brokers and the lenders and service providers that support them.
The awards acknowledge the brokers who are leading the charge in NSW – those with the most effective businesses, teams, marketing strategies and integrated offerings.
"We're so proud of Aaron's achievement and the work he does," said Jason Brooks, Director at Ausure Scone. "Aaron always strives to get the best results for his clients. We know he does a great job because he not only gets nominated for awards like this, his clients are always extremely appreciative of everything he does for them."