Jason Brooks
Jason is a local through and through, and incredibly passionate about the local community.
Over the years, Jason has built and sold successful businesses with his entrepreneurial background.
Jason acts as a troubleshooter and sounding board for business advice and succession.
Jason is extremely proud of the team built within Ausure and the service the business provides.
---
General Insurance
---
Josh Watson
Josh began his career in insurance with Ausure Insurance Brokers in Newcastle as a trainee at 19 years old & after completing his introduction at Head Office he relocated to Tamworth to assist with the management of their rural book and continue his education.
After 2 years in a local brokerage Josh then started, owned and operated the Taree branch of Ausure Insurance Brokers. After building this into a sizable business, Josh had a short break working with horses in Texas USA and the Gold Coast at the Australian Outback Spectacular.
Josh was approached to manage the start-up of Ausure in Scone in 2014 and the business has grown rapidly to now expand into the New England with an office in Tamworth.
Being able to understand different business's both rural & corporate and provide Insurance solutions for their protection is the driver behind owning and managing Ausure Scone & Tamworth.
---
Janicke Griffith
Janicke graduated from the University of Sheffield, UK in 2013 with a Philosophy BA (Hons) Degree before embarking on a trip of a lifetime that would see her finally settle in Scone, NSW.
Janicke volunteers in the local community coaching Representative Netball in Scone having played Premier League Netball in the UK and captaining the University 1st Team & is passionate about all things horses from racing to re-training Off The Track Thoroughbred's.
Having worked with Ausure Scone since 2015 and holding a 'Diploma Of Financial Services – Insurance Broking', Janicke has a great depth of knowledge in reviewing large accounts, policy wordings and is very proficient in the technical aspect of being an Insurance Broker.
---
Madeline Kelaher
Maddie has lived in the Upper Hunter all her life and recently joined the Ausure Team in 2020.
Being new to Insurance with a background in Communications, Maddie is excited about furthering her Insurance knowledge and providing a high level of service to new and existing clients.
---
Bridie Tilse
Bridie has lived in the Upper Hunter most of her life and joined the General Insurance team in late 2020.
Prior to commencing with Ausure, Bridie worked locally in the travel industry for approximately 2 years. Bridie has excellent customer service experience and focuses on providing the best possible service for all her clients.
Bridie's favourite part of working at Ausure is that she gets to support her clients' insurance needs while building trusting long-lasting relationships with them.
---
Nick Watson
Nick started with Ausure at a young age after graduating from Tocal Ag college, pursuing a career that would increase his business knowledge whilst also remain involved in the rural industry.
Providing professional and reliable service to all clients with a focus on personal meetings gives Nick the opportunity to relate to both the Business and Rural people with comprehensive Insurance advise and solutions.
Nick holds a Tier 1 Insurance Broking qualification.
Helena Walker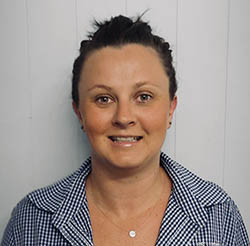 Helena has held a Broker Support position with Ausure Tamworth since early 2018.
Helena enjoys  the role as she is able to see firsthand the importance of having the right insurance policy and being able to help our clients in their moments of need.
Outside of the office, Helena is a wife to her husband Kris and a mum of 2 girls Piper & Millah.
Helena loves spending time with her extended family, especially her nieces and nephews, anything outdoors (mainly the beach), chocolate & sweets, reading non-fiction novels and playing hockey.
---
Mortgage and Finance
---
Tim Johnson
Tim was born and bred in the Upper Hunter, growing up on a rural property East of Scone. After finishing High School, Tim completed a Bachelor of Agricultural Economics at UNE before embarking on an 18 year career in Rural and Commercial Finance. Tim joins Ausure with a passion for the local community and vast experience in the finance sector where he has helped families and businesses all around the State of NSW from PAYG earners to larger corporate entities secure the finance they need to grow their wealth.
Tim can help with finance for:
Residential Property (investment, owner/occupier, self employed and first home buyer)
Agricultural Property
Commercial Trading Businesses (including partnerships and sole traders)
Commercial Property Investment
Working Capital
Asset Finance (vehicles, equipment etc)
Outside of work, Tim has a deep-seeded sense of community and is an active member of the Scone Public School P&C and has served as president of the Upper Hunter District Cricket Association since 2018.
---
Financial Planners
---
Luke Volker
Luke is a passionate investment professional who has held various positions in global equities, investment operations, currency and commodities. Luke brings a wealth of knowledge in portfolio construction, risk management, investment analysis, economics, equities, managed funds, derivatives, personal insurance and retirement planning. Luke holds a number of qualifications including Masters in Applied Finance and a Bachelor of Commerce / Bachelor of Economics as well as a Diploma and Advanced Diploma in Financial Planning.
Luke specialises in giving advice in:
Portfolio construction and risk management
Superannuation
Managed Investments
Retirement Planning and Strategies
Personal Insurance
Transition to retirement strategies and salary sacrifice/contribution strategies
---
Caitlin Hall
Caitlin has been part of the Ausure Scone team for the past five years and has a wealth of local knowledge. Having lived in the area for the majority of her life, Caitlin prides herself on the work she has done in the community and the connections she has made. Caitlin has a Bachelor of Communications (Journalism major), Diploma of Financial Planning and Advanced Diploma of Financial Planning, and she is currently undertaking further studies.
As part of the financial advisory team, Caitlin specialises in providing advice on superannuation, managed investments, retirement planning, personal insurance, general finance and budgeting. Caitlin loves what she does and, most of all, enjoys helping her clients achieve their financial goals.
---
Martin Feehan
Martin made the move to Ausure in July 2020 after spending 7 years in Finance and Insurance. He has completed a Graduate Diploma in Financial Planning and was one of the first in Australia to complete the Professional year of training under the new FASEA guidelines with Luke Volker as his mentor.
Martin is also in the midst of completing a Master in Professional Accounting which, along with his experience in finance, gives him a fantastic base to advise clients in all aspects of their financial needs.
---
Sandra Elliott
Sandra is the Ausure Scone office manager and has been part of the team since 2017.
Sandra has over 25 years' experience in management roles specialising in customer service. Sandra is committed to ensuring all our clients are supported in a relaxed friendly environment.