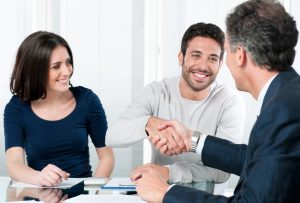 Arranging your insurance can be tricky to navigate if you're not sure the level of cover that you need or exactly what each provider is offering. An insurance broker can offer you expert advice that is designed to get you the best cover. They are an invaluable resource when searching for the best option for you and your family. Let's take a look at the benefits of working with an insurance broker:
No added costs
Choosing to utilise an insurance broker doesn't cost any more than going to the insurance provider directly. Brokers are paid a commission from providers should you choose their product. In fact, working with an insurance broker could actually prove cheaper as they have the industry skills and knowledge to be able to broker competitive premiums on your behalf that you might not be able to do yourself.
Industry experts
Picking an insurance provider is made difficult by the industry jargon which makes it hard to understand exactly what you're covered for.  An insurance broker will explain what a provider is offering and make sure you understand all parts of the policy. This means ensuring that any optional extras or things not included are fully explained to you so you don't have a nasty surprise at some point in the future.
Personalised experience
If you arrange your insurance directly through an insurance provider or a comparison site, you'll generally end up on the phone with someone in a call centre who doesn't understand your personal situation. An insurance broker is usually someone from your local area who will take the time to understand your circumstances and find you the best option based on your individual needs. To them you're a person, not a number.
Stress-free claims
Should the worst happen and you need to make a claim to your insurance provider, your broker will provide an integral service by liaising with your insurance provider on your behalf to ensure a smooth and successful outcome for you. Throughout the claims process, you'll realise the true value of working with an experienced broker and you'll have one less thing to worry about.
To speak with an experienced insurance broker give Ausure Scone a call.