It's no secret that Aussies are sports mad. If you enjoy sports at a recreational or amateur level then you need to learn why income protection is worth considering.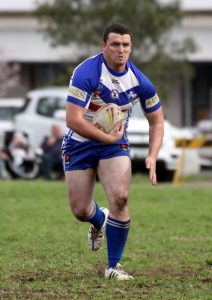 Why do you need income protection to cover sports injuries?
In most sports the risk of injury is unfortunately a possibility. Sports related injuries such as serious fractures or torn muscles, may require you taking time off work to recover. According to ABS statistics, around two-thirds of the Australian population play some type of sport (ABS, 2006), with men twice as likely to suffer a sports-related injury than women. Over 70% of these injuries will require hospital treatment (Flinders University & AIHW, 2002). If you play sport you need to consider what would happen to you and your family if you were injured. What would you do if you needed hospitalisation and extended time off work for recovery? Worker's compensation doesn't cover injuries that occur outside of work, and sick leave may only cover you for the first few weeks, but after that it may be difficult to make ends meet. You may have to start eating into your savings or take out a loan.
What is income protection?
No one is exempt from serious injury, which makes having protection in place to safeguard you and your family's well-being so important. If you have income protection, you can take comfort in the fact that you'd still be receiving a regular income if you were unfortunately injured while playing sport.
Income protection insurance provides a monthly benefit of up to 75% of your average salary should you be unable to work due to a serious illness or injury. It provides the assistance you need to keep on top of your ongoing financial commitments, such as paying your rent or mortgage repayments, groceries, bills and other expenses.
How can Ausure help?
Come in and have a chat with the team at Ausure about the best options for you. We work with a number of insurance providers and can figure out which one is going to be ideal for your situation. It doesn't cost a thing to have a chat and we're locals so we understand what matters to you.